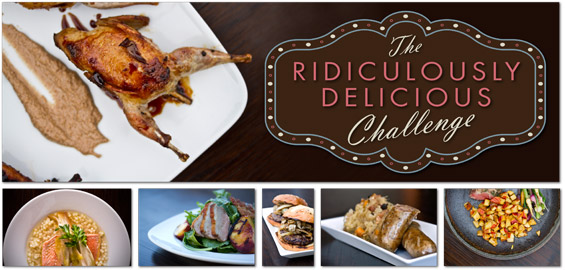 VOTING IS NOW OPEN TO THE PUBLIC for Round 2 of the Marx Food " Ridiculously Delicious Challenge." It will end at midnight on March 4th (Friday night, not Friday morning). 
The good folks at the Seattle-based establishment provided a handful of bloggers with a sample of eight ingredients and were asked to create an original recipe with two of them.  The recipes are now open to the public for voting.
The top 15 recipes will then go on to the final rounds, which will be judged by the wonderful folks at Marx Food.
Additional Voting Details:
You can vote once per IP address… which means, if you (or anyone in your household) votes at home, no one will be able to vote in that location again.  You can, however, vote at work, at Starbucks, at the library… wherever your heart desires.